The Little Sparrow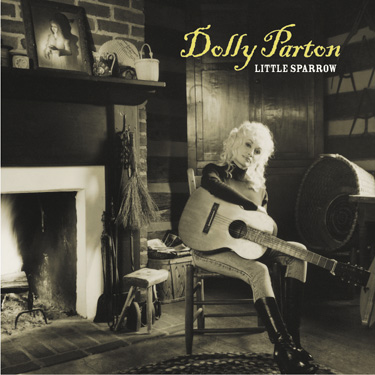 in stores january 23, 2001 on sugar hill/blue eye records.
Complete Track List:
The Little Sparrow (Dolly Parton)
Shine (Roland Edgar Eugene, Jr.)
I Don't Believe You've Met My Baby (Inman Autry)
My Blue Tears (Dolly Parton)
Seven Bridges Road (Steve Young)
Bluer Pastures (Dolly Parton)
Tender Lie (Randy Sharp)
I Get A Kick Out Of You (Cole Porter)
Mountain Angel (Dolly Parton)
Marry Me (Dolly Parton)
Down From Dover (Dolly Parton)
Beautiful Lie (David MacDade)
In The Sweet By And By (Sanford F. Bennett/Joseph Webster)
The Little Sparrow (reprise)
The Band
Bryan Sutton - guitar
Jerry Douglas - resophonic guitar
Stuart Duncan - fiddle
Chris Thile - mandolin
Jim Mills - banjo
Barry Bales - bass
with
Mike Snider - clawhammer banjo on "Marry Me"
&
Steve Buckingham - dulcimer on "Mountain Angel"; autoharp on "Tender Lie"
Special Guests
Altan
Alison Krauss
Rhonda Vincent
Claire Lynch
Dan Tyminski
Rebecca Lynn Howard
Sonya Isaacs
Becky Isaacs
News
*Dolly performed a new song, "Bluer Pastures", and the 2000 International Bluegrass Music Award. It is a great song! On a similar note, Dolly's current Bluegrass CD, "The Grass Is Blue", took home the Album of The Year Honors. Congratulations to Dolly & Sugar Hill/Blue Eye Records! (10-00)
*The release date for "The Little Sparrow" has been announced. It will hit stores on January 23, 2001 on Sugar Hill/Blue Eye Records.

a very special thanks to jennifer hoyt for making this page possible